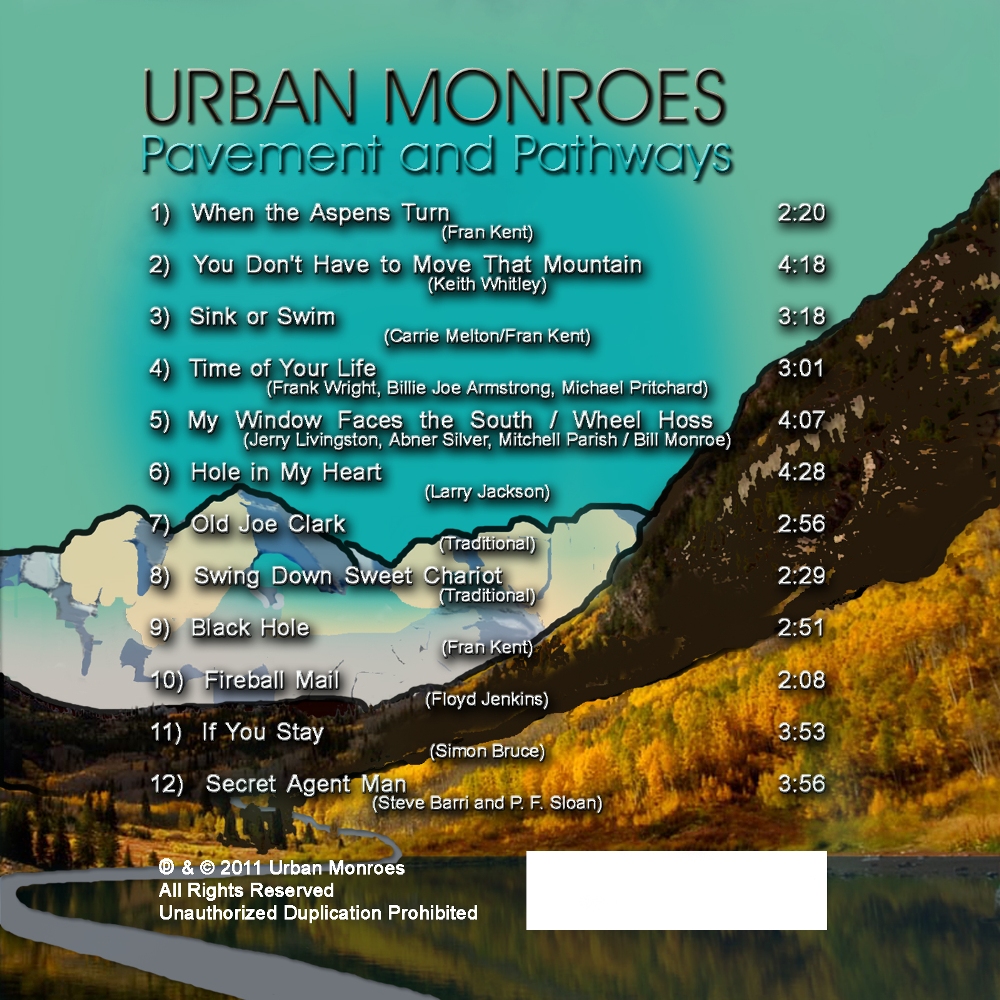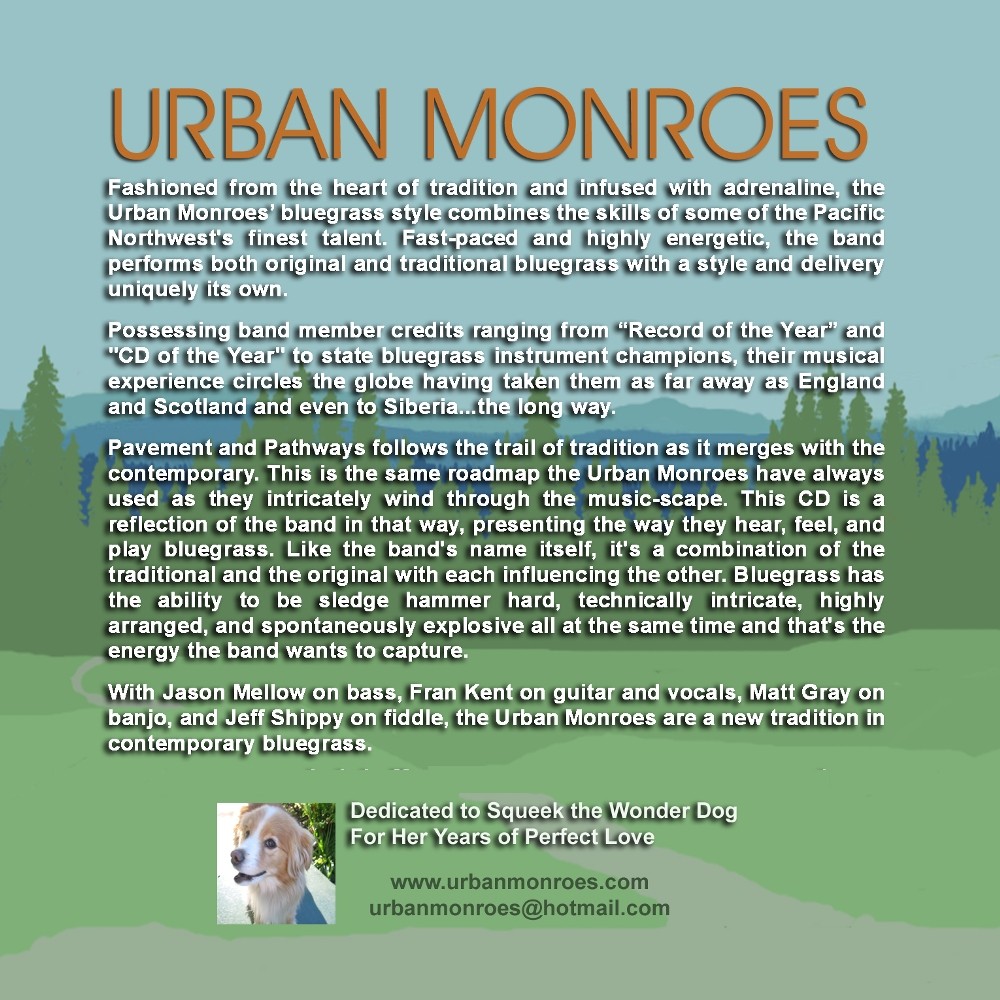 A Brief Review Scape
"Once I heard them, I knew we should help them get to the top."
-Janet Davis Music

"...the band is high-energy, a fusion of the traditional and contemporary, like their name."
-Janet Davis Music

"Their CD, Pavement and Pathways ranges from beautiful original tunes like When The Aspens Turn to exciting versions of Bluegrass staples like Fireball Mail, Old Joe Clark, and Wheel Hoss."
-Janet Davis Music

"Bluegrass music in all-wheel drive."
The Register Guard


"The entire 12 song release is totally captivating. Vocals, instrumentation and
lyrics all combine for an absolutely wonderful collection."
PortlandTribune
"Passionately executed, high flying fun" -The Oregonian

"Pavement and Pathways is a high strings adventure offering direct infusions of adrenalin.
So get in, sit down, and hold on.
"
-
Live PDX

"With a panoramic view through inspiring originals and a driving rootsy style unrelentingly their own, Pavement and Pathways is a joyride down the Appalachian Trail's fast lane. "
-The Fireball Mail

"Listen to The Urban Monroe's "If you Stay" and their cover of "Time of your life," they leave me speechless, I mean, literally speechless, they're just that good ... I'm utterly speechless with the vocal ability and instrumental ability of The Urban Monroes."
-
Fan review
"...the music itself is like a portal to another world... It's hard to explain, but really well-done bluegrass always makes me feel like this."
-Fan Review